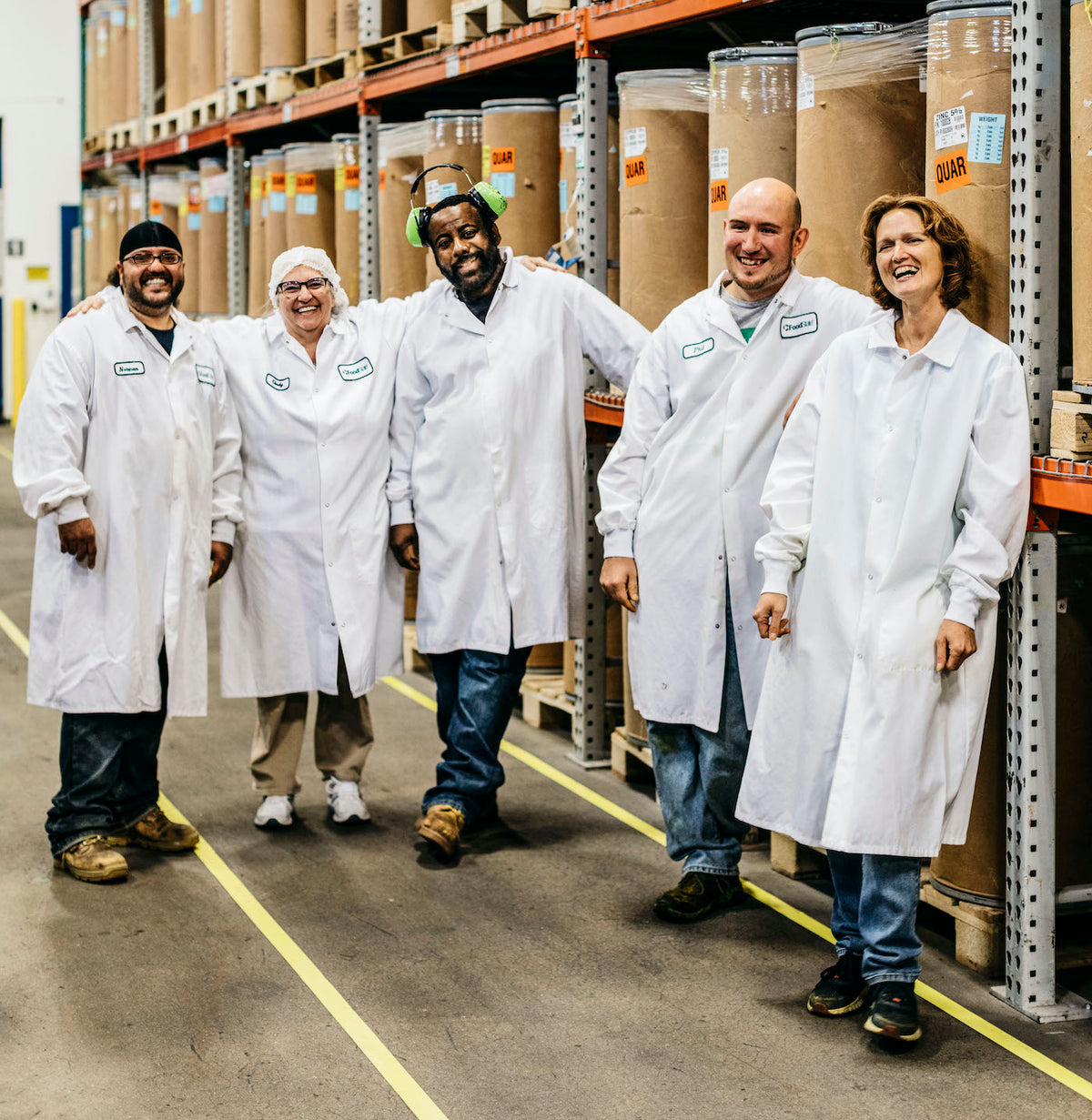 MegaFood Careers
Why Work With Us?
We aren't just making good products. We're out to do good and are proud to be a Certified B Corporation. We are brave, trustworthy, grateful, and fun, and we're always looking to grow our team with like minded individuals.
If our values speak to you, then we invite you to learn a little more about MegaFood, or apply for one of our open roles!
We're in the hall of fame!
We're excited to have earned a spot on Business NH Magazine's Best Companies to Work For Hall of Fame in 2023!
Mega Benefits
All work and no play? No way. We want to accomplish a lot together, and we want to enjoy the journey. We have an amazing group of employees dedicated to creating a culture that enables us to do just that. Family movie and bowling nights, BBQ and ice cream trucks, potlucks, indoor farm stands, themed town hall parties and onsite massages are a few of the ways we have fun together.
An apple a day is great and all, but we offer a benefits package to nurture the health of you and your family—including medical, dental, vision, and disability insurance (eligibility starts on your first day!). And as a Health and Wellness company, we live our values by offering an annual wellness reimbursement, fitness challenges, onsite and virtual fitness classes, and many more ways to put your health first.
All employees are rewarded when annual financial goals are met through an incentive bonus program. We also offer a generous 401K match, competitive wages, and access to financial counseling.
We offer three days a year of paid time off to pursue your passions and volunteer at organizations of your choice. We also offer a generous Paid Time Off accrual to use as you need it, and additional personal days each year.
Whether you are welcoming a new family member or supporting an ill relative, we have a flexible benefits plan that supports you when you need it most. Our family-friendly benefits include 12 weeks of paid maternity leave, paid paternity leave, adoption assistance, and Care and Concern leave.
When you grow, we grow. That's why we support your professional development through training, tuition reimbursement, professional development days, onsite leadership development and training programs, a job shadowing program and much more! #Futuregoals