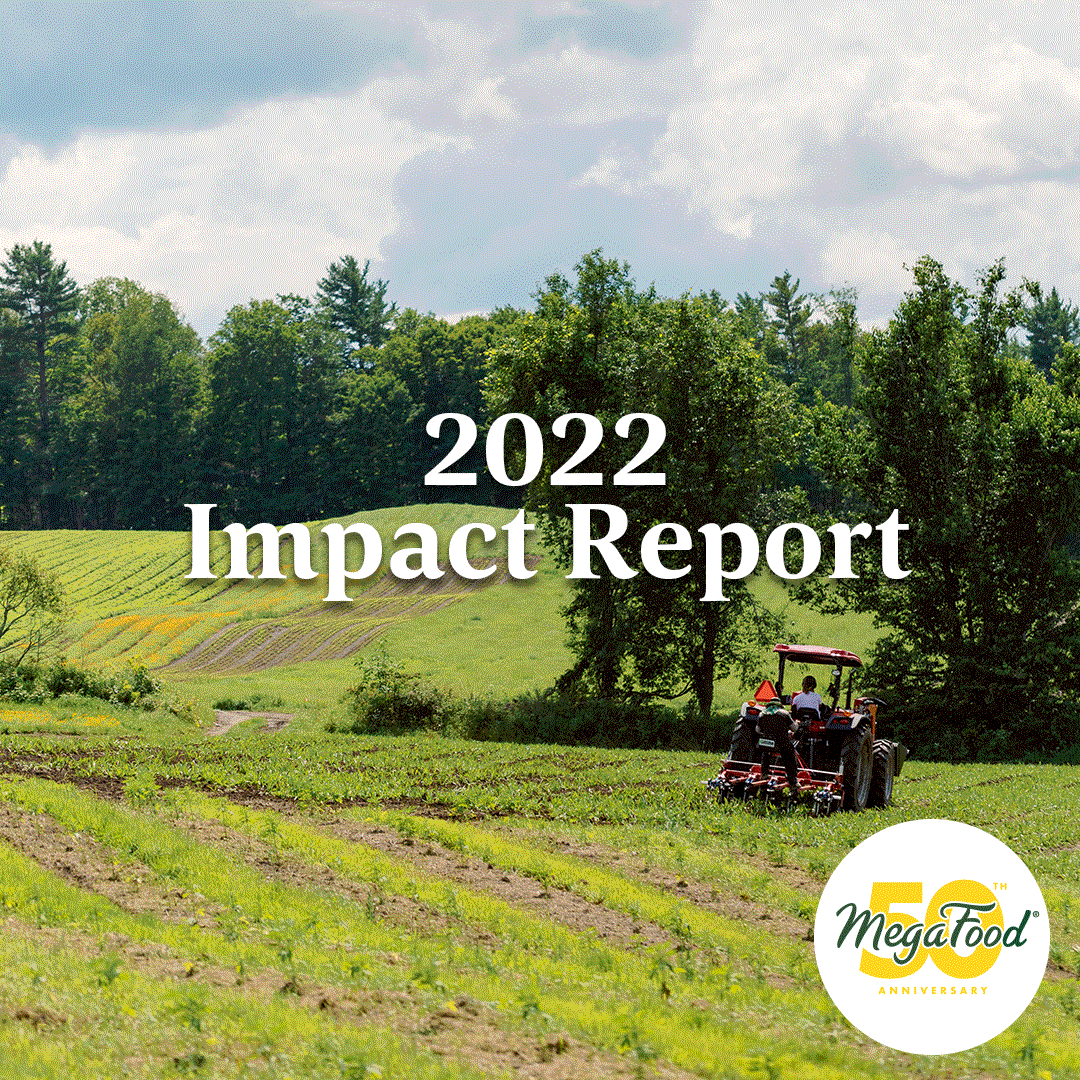 2022 Impact Report
As a B Corporation, we aren't shy about our environmental and social responsibility. We are working hard to take bold action to create a healthier world - for people and the planet. Learn more about our impact.
Read the Report
Committing to Regenerative Agriculture
Setting an Agricultural Standard
Our partner sourcing program focuses on 3 key areas: rebuilding the soil, conserving resources, and supporting thriving livelihoods. This allows us to work together with partners on shared goals to improve soil health and build thriving communities. Learn more about our Healthy Farm Standard.
Going Plastic Neutral for People and the Planet
Our world is obsessed with plastic and we know it's dangerous to both people and the planet. We are excited to announce we are the first B-Corp vitamin and supplement company to be Plastic Neutral Certified by rePurpose Global. Through this partnership, we'll enable the removal of 450,000 pounds of nature-bound plastic waste. For every pound of plastic our brand generates, rePurpose Global will remove an equivalent amount of additional, verified plastic waste from the environment.
We're excited to have earned a spot on Business NH Magazine's Best Companies to Work For Hall of Fame in 2023!
Fair employment practices
With the goal to enable a thriving workforce, we make sure all our employees are treated fairly paid above living wage.
&sup1 Where do Americans get their nutrients?" Journal of Nutrition 2011. 141:1847-1854