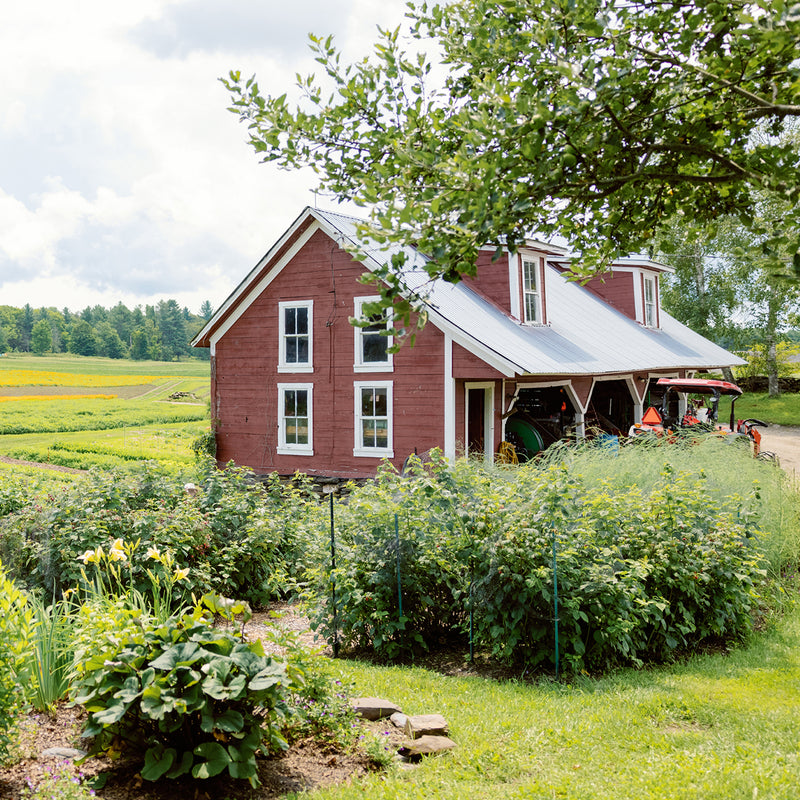 A MegaFood Farm Partner
Foster Farm Botanicals
Rolling hills, freshwater lakes, vast fields covered in winter snow or summer blooms. Meet Foster Farm Botanicals, a 200-acre certified organic herb farm in Vermont.
"We take great pride in producing the highest quality botanicals possible on this historic family land and sharing them with MegaFood and their customers."
– Annie Christopher & Peter Backman, Farm Owners
Foster Farm is owned by artist, chef and herbalist Annie Christopher, and her husband Peter Backman, co-founders and former owners of Annie's Naturals. Peter's family has owned the farm since 1823. He grew up here and always wanted to continue the family legacy as stewards of the land.
Annie & Peter, with Benjamin Uris, Operations Manager and experienced vegetable farmer, transformed the fertile soil into a model for regenerative agriculture. Their small but mighty farm grows, harvests, dries, & mills more than 35 organic botanicals, including red clover, nettle, burdock & motherwort found in our supplements!